Watching your favourite movies and shows on TV is a simple experience. For starters, there is no complexity. You simply place your TV on a requisite stand, turn on the power, and binge away. Overtime, however, you may begin to notice that the physical appearance of your stand is bland.
This is where you need to bring out your inner creative designer. By placing a few accessories in and around your flat screen TV stands, you'll add a unique flavour to the setup. Don't shy away from what you believe is outlandish either; use your unique style to choose the stand's additions.
If you need some inspiration, check out these eight following TV stand accessories:
Accessory #1: TV Speakers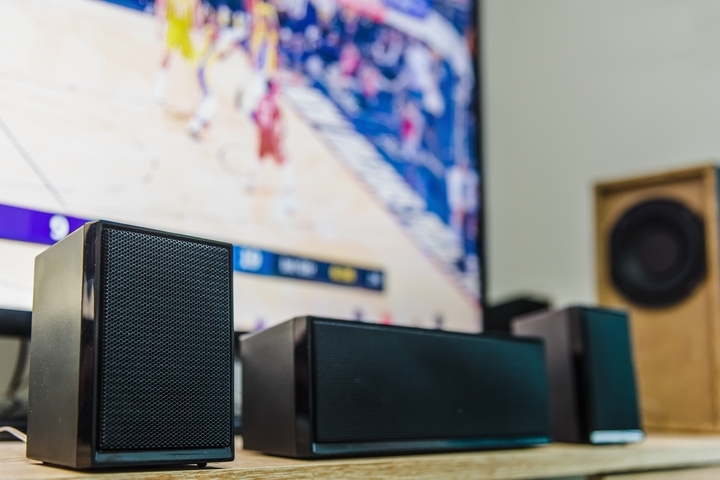 A good pair of speakers is one of the must-have TV stand accessories. When your TV's audio system doesn't cut it, you'll find no better accessory to add than a pair of speakers. These will help to not only add volume, but enhance the quality of the audio as well. The advantage of adding speakers means you don't have to worry about size either. Most modern day speakers are portable enough to fit on the stand's edges.
In addition, you have a plethora of brands to choose from. From Sony to Bose, each brand comes with its own unique advantages. Depending on your stand's physical dimensions, aim for a pair that fits suitably near the edges. Then, listening to your favourite shows will be like a new experience!
Accessory #2: TV Wall Mount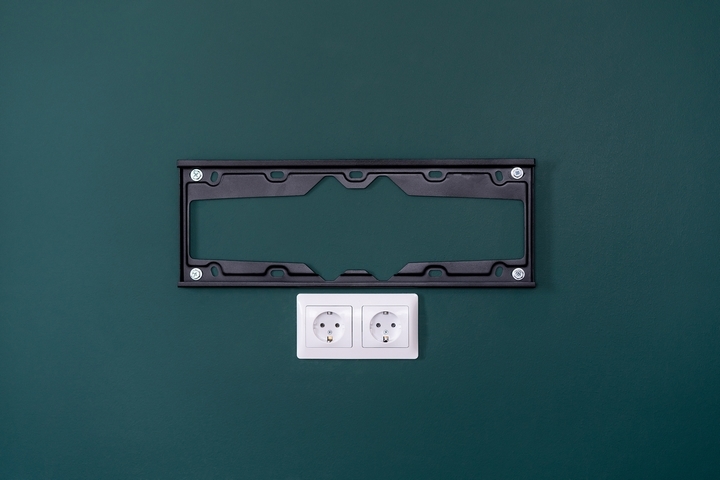 If you want your TV to be placed at a higher level, consider purchasing a wall mount. This wall accessory provides you with a new viewing experience. Most people tend to believe that a wall mount impairs the viewing experience. This is not the case; a properly-installed wall mount simulates a theatrical experience.
By installing a wall mount, you are then given much more space for other accessories on your stand. This can range from being a surface to keep your movies, to other, personable fixtures. The choice here is yours; you'll be amazed at how useful mounting your TV can really be!
Accessory #3: Media Tower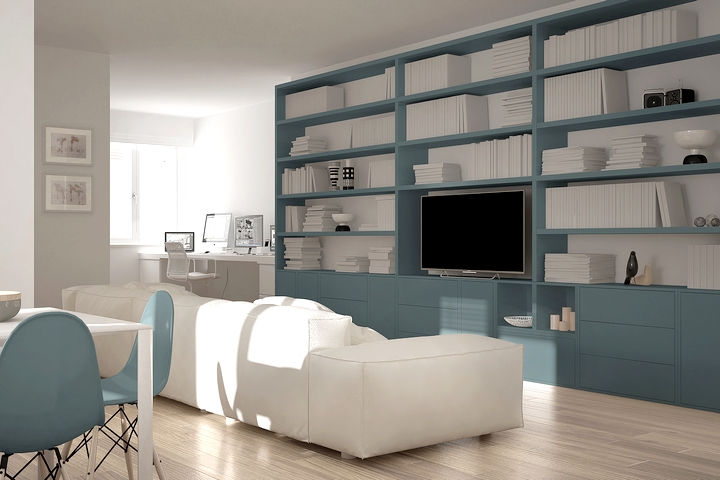 Don't be too alarmed at the name; a media tower isn't as imposing as it sounds. One of the best things about having a media tower near your stand is flexibility. This is for someone who wants a place to store extra items, but doesn't have room on the TV stand itself. Media towers, depending on their height, provide a large amount of space to house other accessories.
Some media towers can also complement the overall look of your entertainment centre. For example, if your TV stand is a neutral colour, the right media tower will complete the overall theme. Just be sure that you have enough physical space to place them near your stand!
Accessory #4: TV Control Holder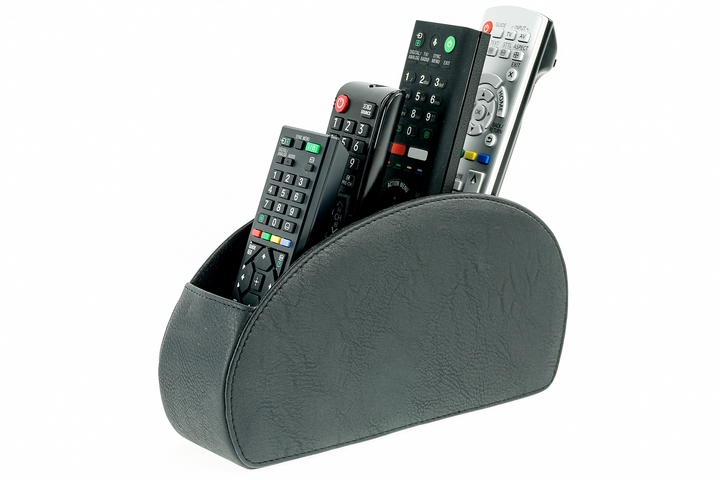 At the current moment, we still have to rely on some form of remote control. These can certainly add up, depending on how sophisticated your TV or entertainment centre is. In order to mitigate clutter, a control holder would be a viable accessory to purchase. This simple fixtures houses all of your controls in one, convenient place.
Accessory #5: House Plants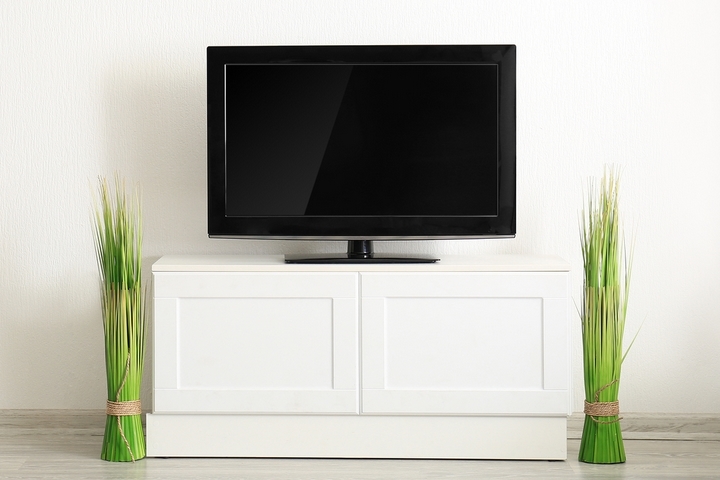 If you are someone who enjoys a minimalist aesthetic, no TV stand setup is complete without some plants. House plants are an excellent addition to any TV stand for a number of reasons. First, you can get a couple of miniature-sized ones, which fit comfortably on the stand. Or, if you fancy, you can get a larger-sized plant that is positioned on the left or right side.
You really have a plethora of options, when it comes to purchasing house plants. If you don't want to worry about watering them every so often, artificial plants will do the trick. Experiment accordingly, and you'll eventually love how nature permeates your TV stand!
Accessory #6: Photos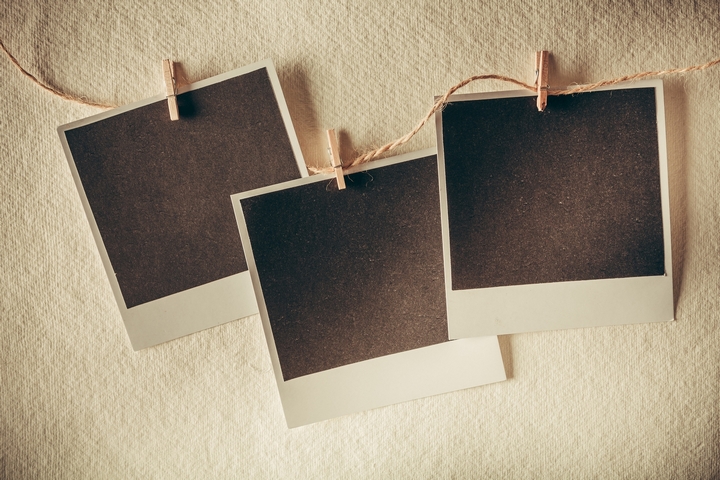 Sometimes, you want to be reminded of your loved ones in your home's most commonly-trafficked areas. Why not consider placing some framed photos of your family and friends on the TV stand itself? Grab a few favourites, and place them front and centre. It is an easy way to bring a smile to your face, before turning on your TV's power.
Accessory #7: Virtual Assistant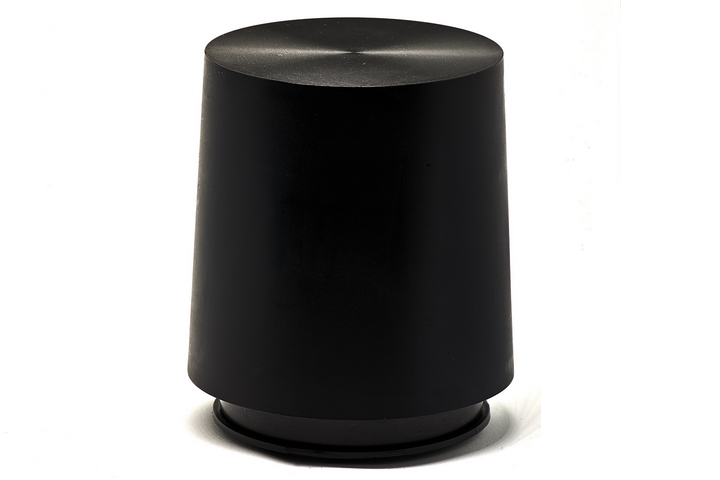 For a quick and easy way to be reminded of your day's tasks, purchase a virtual assistant. From Amazon Alexa to Google Assistant, they are sure to fit comfortably on your TV stand without issue!
Accessory #8: Bowl of Fruit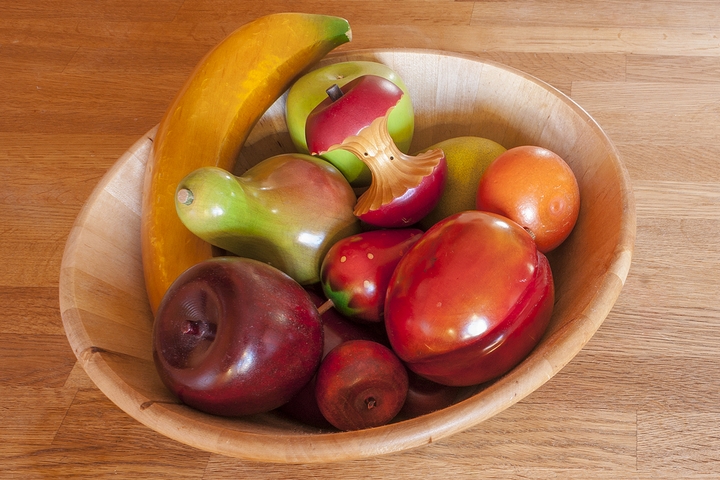 These don't have to be an actual bowl filled with fruit, for starters. If you prefer to get creative with your TV stand, a bowl filled with artificial fruit is a great way to enhance décor. Just be careful to not snack on them!
Your TV stand will primarily be used to house your television set without fail. However, try to get creative with what accessories you will inevitably place on them. Browse from reputable decor retailers like Abbott as a source of inspiration. Use your style as a foundation and get creative!