A home office designed from a masculine aesthetic is a room centered on concentration, comfort, and enjoyability. If you are a man who works from home or are buying for a business-minded professional such as this, here are some great home office ideas for him:
Idea #1: Art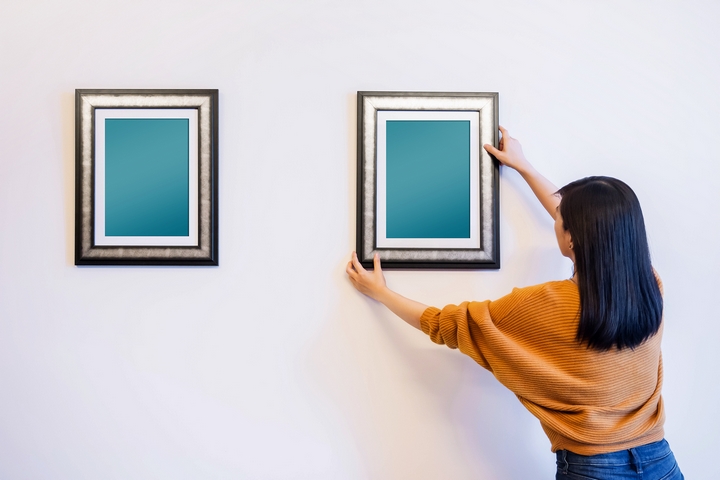 One of the best home office ideas for him is to include art on his space. If we're being real, every man's home office should have a representation on the wall of something he's either striving for or which inspires him. Art is personal. Consider his interests. Portraits, landscapes, and abstracts work best.
Idea #2: Wood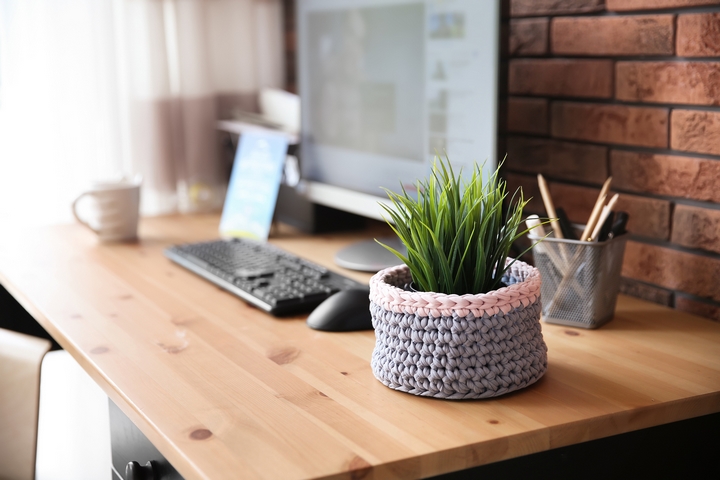 Minimalist-inspired home offices these are not. If you're starting from a clean slate with little furniture to speak of, try for a dirty hardwood aesthetic. A lot of office furniture will look great when made from wood, such as a wooden desk, wood file cabinet, wooden bookshelf, etc.
Idea #3: Books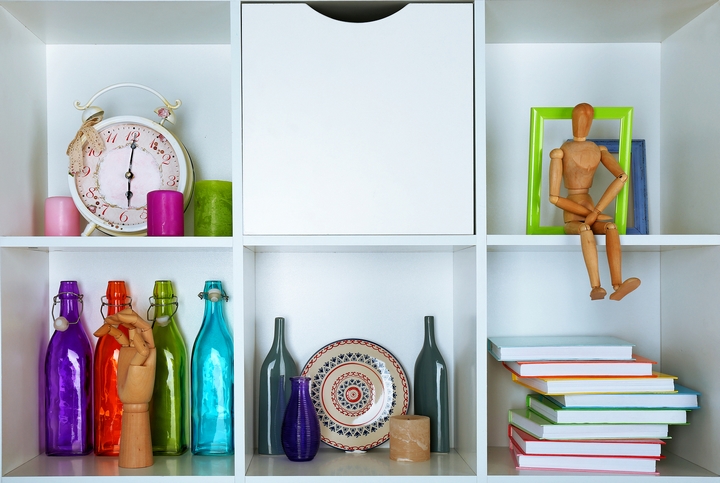 Some days in a home office lack productivity. At times like that, give him some inspiration. Fill a home office with a few books from someone he looks up to. The book could be written by an entrepreneur, an overachieving sports star, or a figure in his line of work he deeply respects.
Idea #4: Coffee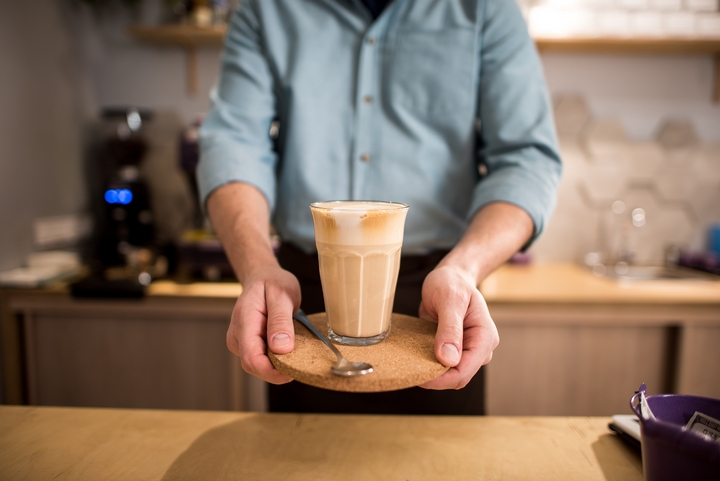 A single-serve coffee station isn't expensive and if there's a side table in one's home office, opportunity knocks. Surprise him with his very own coffee station. He can drink his coffee any moment of the day without having to leave the office.
Idea #5: Leather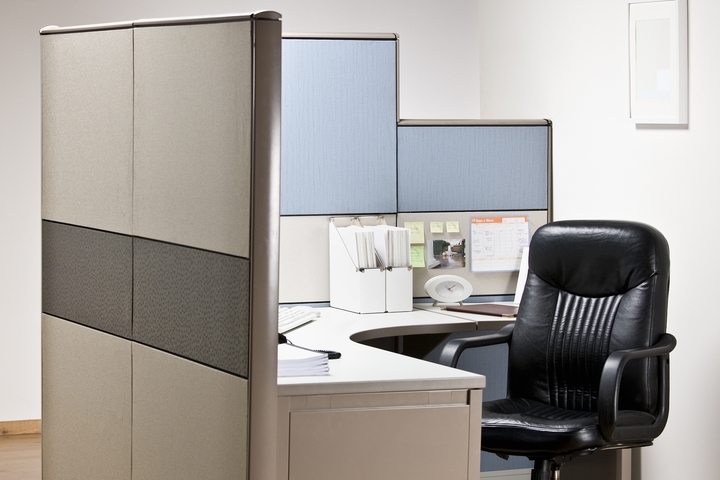 Leather is another very masculine home office material to look for. Any furnishings in leather certainly are suitable for a home office for him. If it's a larger-than-average space, consider something like a leather couch. For smaller spaces, a leather-bound schedule book or legal binder's an equally stunning gift.
Idea #6: Coasters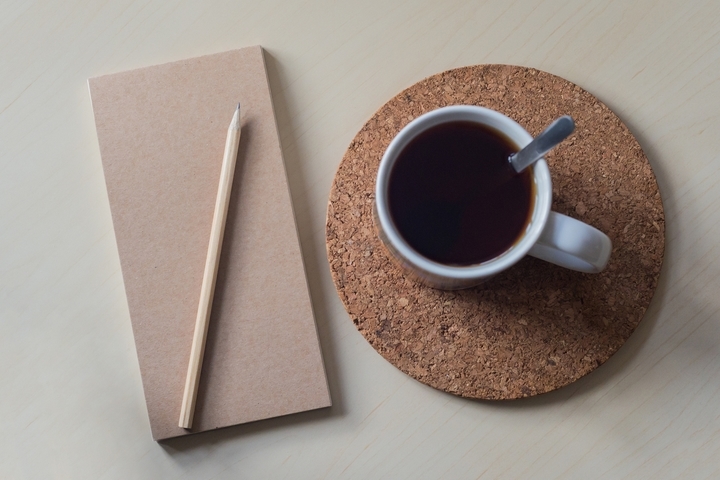 It may sound silly but men don't often think about coasters. They will though once their coffee mug's left damage on their tabletops. A very inexpensive purchase to make, a high-quality executive-style collection of coasters will protect his table from any damage and keep him concentrated on the task at hand.
Idea #7: File Cabinet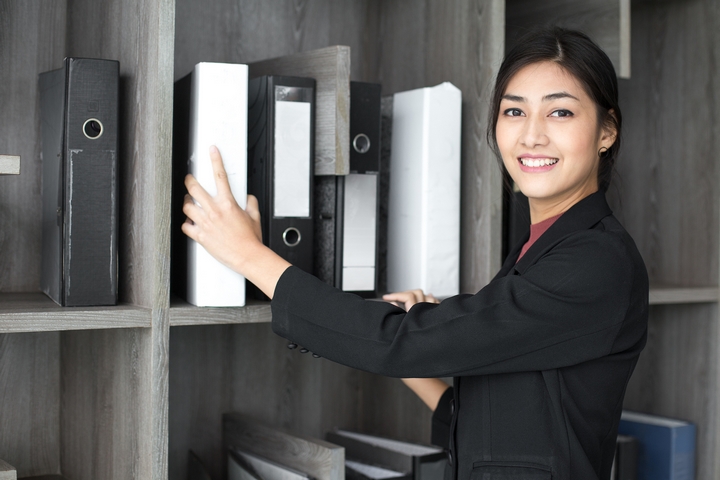 A lot of modern, minimalist, and ergonomic desks offer no storage whatsoever. Even though working from home doesn't consume a lot of paperwork, there will still be some. A classic file cabinet or similarly professional storage furniture is absolutely necessary and needed.
Idea #8: Dark Paints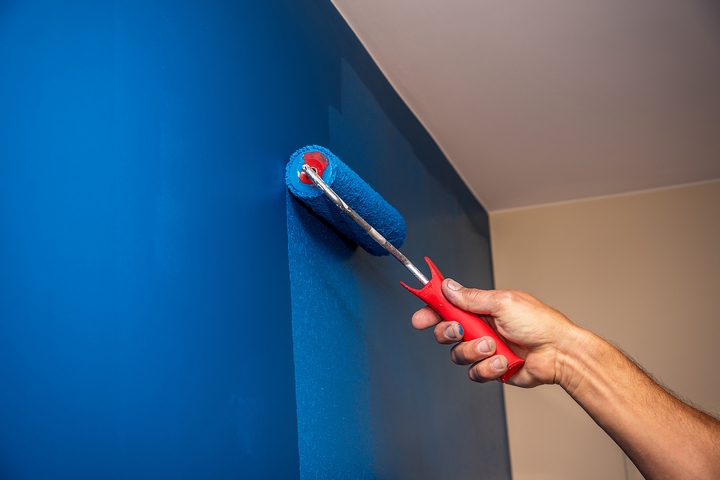 A lot of men working in home offices eventually end up painting the room in a dark blue, dark green, or black. There's something about a deep, dark color that increases productivity, concentration, and inspires pride.
Idea #9: Gold Accents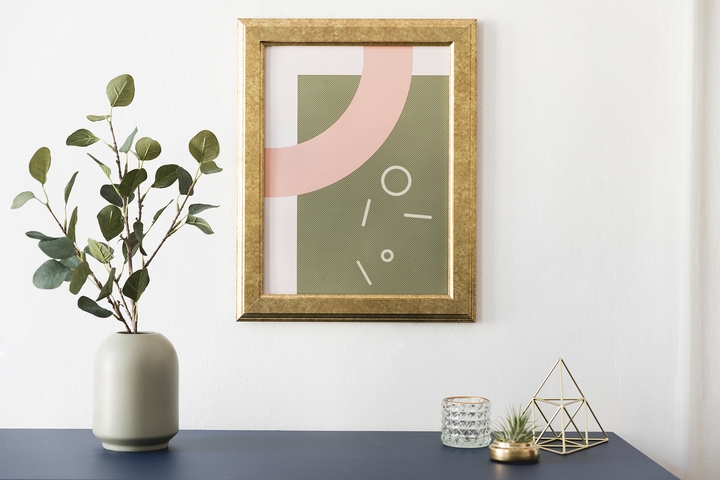 A commonality you will find in dark-colored home offices is the use of gold accents. Gold pens, lamps, light fixtures, cabinet handles, and elsewhere are considered a sign of wealth, luxury, accomplishment, and experience by a lot of men.
Idea #10: Carrying Case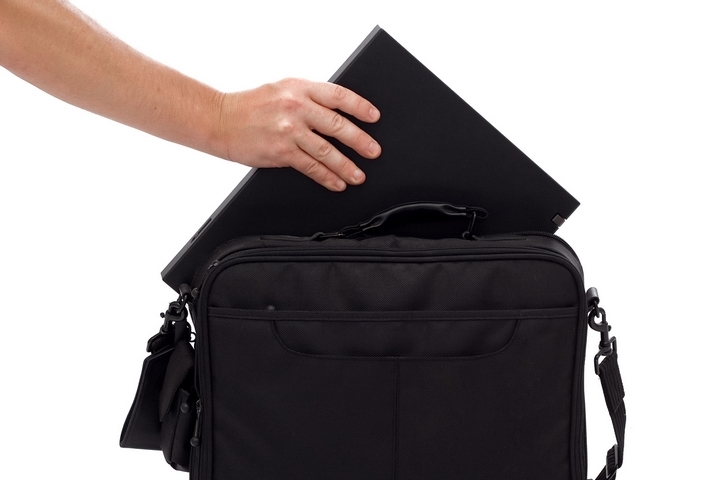 We all like to feel empowered and prepared. A briefcase, laptop case, or carrying case for paperwork and other office must-haves is a smart purchase that will gently accessorize his home office. For when he has to leave to meet a partner or potential client, he has a bag where everything's packed and ready to go.
Idea #11: Headphones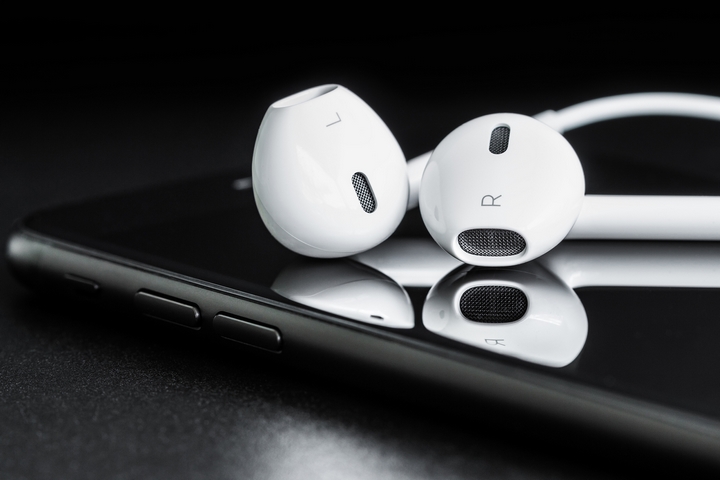 Ideally, a home office will be somewhere quiet and private. It isn't always, however. A pair of headphones gives him the chance to block out the noise and focus on what's important. On stressful days with deadlines and people counting on him for his performance, pushing out the chaos around him is a little easier when he has something to re-focus him on work.
Idea #12: Personal Interests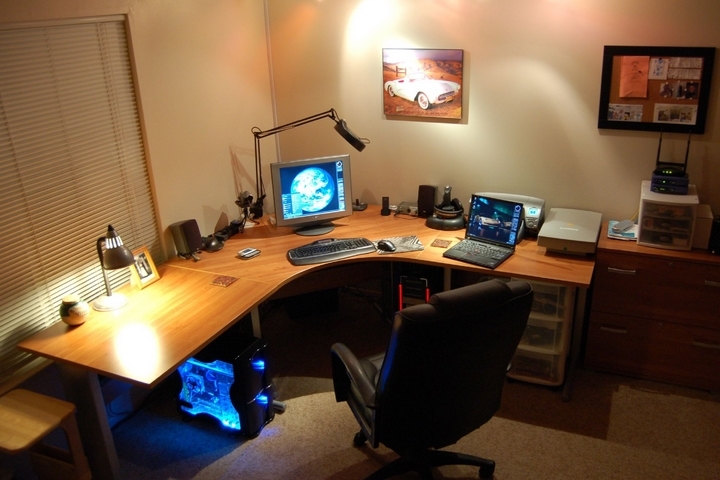 Bring in some of his personal interests into the office. Whether that's hunting, football, building things, or something else, you can find non-kitsch accessories that emphasize these interests. Books, lamps, artwork, gadgets, wall-hangers, and more. A home office should be catered to his personal style and state.
Idea #13: Comfortable Chair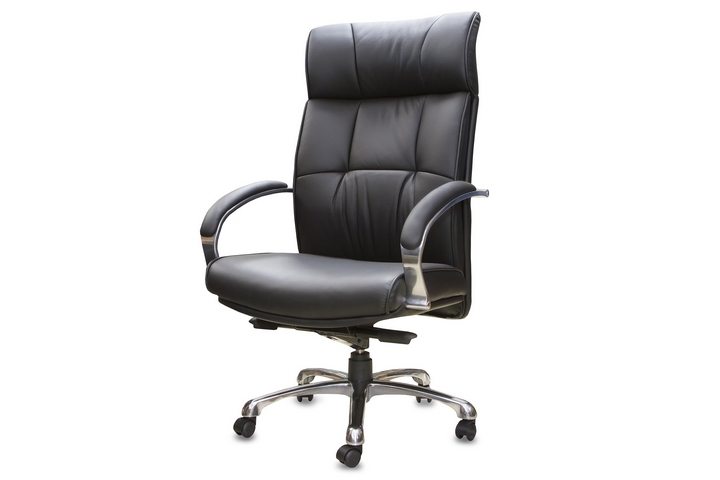 Don't let him work in there without an ergonomic adjustable dark, quality executive-level office chair. Comfort matters. He won't do his best work if he's consciously or subconsciously being distracted by a back ache.
Idea #14: Multiple Monitors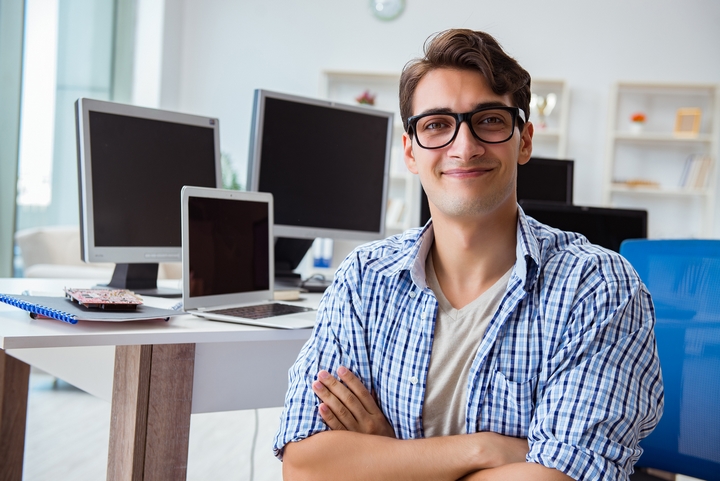 It may not even occur to some of us with home offices but having a second monitor can be a major efficiency-booster. If he's working a lot online – a la with graphics, video, images, writing, research, etc. – a second screen gives him more space to organize his thoughts. If he ever brings up the possibility of having a second monitor, note it.
Idea #15: High-Quality Desk Lamp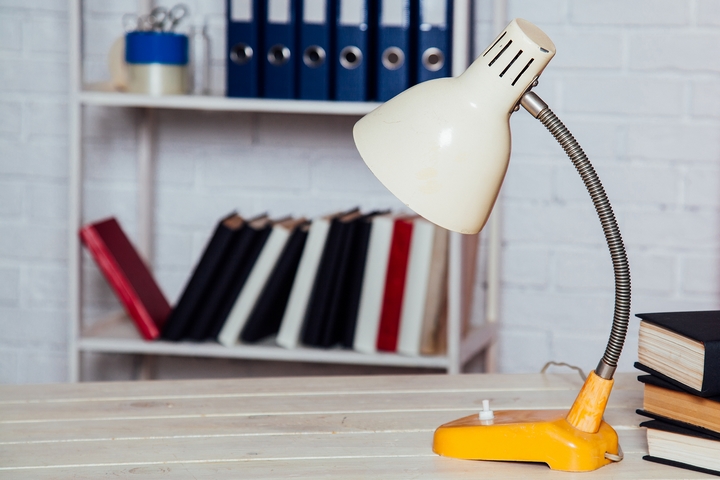 A luxury-influenced strong desk lamp is a golden gift for a man's home office. When they're working late hours, doing so in less than desirable lighting is awful. A proper professional-grade lamp ups his work-hours and will make him feel good about continuing to work after the sun disappears for the day.
Idea #16: Avoid Bright Pigments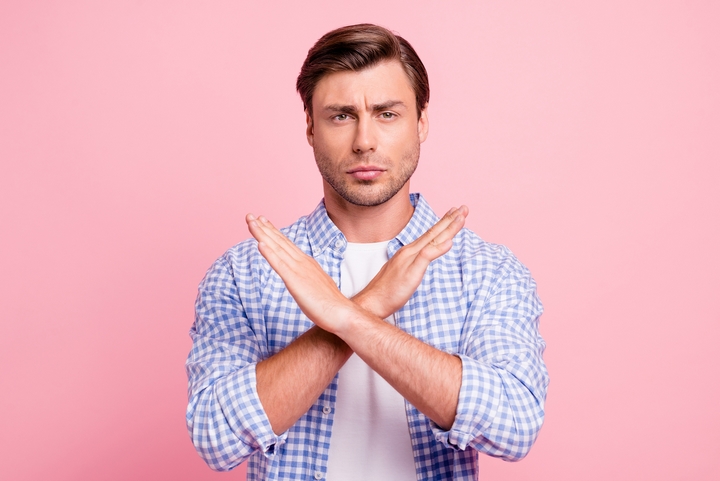 Men's three favourite hues for a home office are dark leather, burgundy wood, and shades of grey. Bright pigments like pink, purple, yellow, and orange are ultimate no-nos. They are too exciting for a space that should be paired down with distinction.